Stainless steel wedge wire is a new model of architectural decoration product. Mainly used as decorative cladding for covering and decoration of walls, columns and elevators. The profile wire grills can be fabricated in flat panels and tubes. Traditionally, the wedge wire is used as filter screen in various separation application in food and beverage, water treatment, water well screen, paper making and sand control.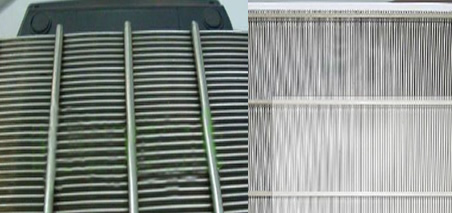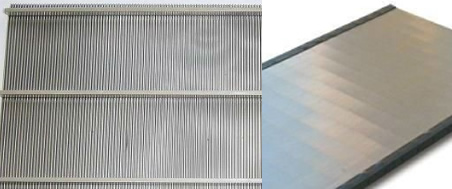 Why do the modern engineers and designers choose stainless steel wedge wire in high grade architectures and buildings?
Four Benefits of Using Wedge Wire as Decorative Claddings:
First, Unique pattern, Strong, lasting and appealing decorative grille. SS wedge-wire panels are corrosion resistant, alkaline resistant, anti-aging decorative materials with accurate slot dimensions. The slots are uniquely and uniformly arranged in fixed patterns that will almost never get deformed. This ensures a long time service life of the decorative cladding at the same time an appealing aesthetic view.
Secondly, the wedge wire can be electro-polished to achieve an additional surface hardening and brightening treatments.
Thirdly, Non Clogging Slots and Maintenance Free:
Openings shaped like a "v" that open toward the inside of tend to allow the dust or particles that are just barely smaller than the width of the slot pass. In other shapes of openings, these particles would get caught in the screen and clog it. Hence these profile wire screens are NON CLOGGING. Hence, the wedge wire panel surface is self-cleaning.
Fourthly, Good ventilation and air flow. The special design of Continuous Profile Wire Slots offers good vent. When used for elevator and column cladding, the wedge wire flat screen offers good vent panels.
Major Uses of SS Wedge Wire:
Elevator covering grilles;
Decorative Column cladding;
Architectural Metal Panels;
Facade Decoration Screen;
Wall Cladding;
Shower Room Decoration.